Welcome to the Miracle of Sound Wiki
A guide to Gavin Dunne's musical career.
Overview
Miracle of Sound is the brainchild of Irish singer/songwriter Gavin Dunne. His music is inspired by video games, movies, and his own personal life. His music does not stick to one genre, instead his music fits the theme of the material the song is inspired.
Latest activity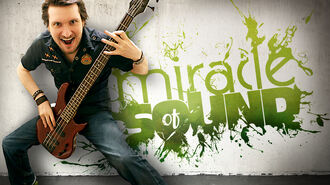 Ad blocker interference detected!
Wikia is a free-to-use site that makes money from advertising. We have a modified experience for viewers using ad blockers

Wikia is not accessible if you've made further modifications. Remove the custom ad blocker rule(s) and the page will load as expected.